How Short To Cut Grass Before Winter?
During the cold months of winter, your lawn doesn't really need that much care. This means you must get it right in the fall as that is the last chance you have to cut your grass before winter sets in. Many people are confused about exactly just how short they will need to cut their grass before winter and the first freeze of the year.
What do the experts have to say? What effects will cutting your grass too short or too long have on your lawn during winter? What is the recommended grass cutting height just before winter? You will learn more while we try to answer these questions.
​The recommended cutting length for grass before the winter is on average 2 inches long. For Bermuda and bent grass varieties the length should be a little shorter (Around 1-2 Inches).​
Importance of Preparing Your Lawn during the fall
Due to the extreme winter weather, you really won't be able to give your lawn much attention. Unless your area of residence is warm all year round, you will have to put away your string trimmer until spring. Preparing your lawn properly can ensure it survives even the harshest winter and guarantees that it will be gorgeous and lush with the rolling of the spring.
Experts recommend that you fertilize your lawn around early winter or late fall if your lawn is made up from cool season grasses such as Bermuda and Bluegrass. Just before the first freeze, ensure you give your grass thorough fertilizing with a good organic or even an non-organic fertilizer. This will renew the nutrient content of the soil that was lost during the hot summer months. When winter falls, the fertilizer will stay in the soil to help feed your grass roots throughout the winter months.
Another important step in preparing your lawn before winter is to clean off all debris such as dry plant leaves, tree limbs, logs, branches and other objects. Any debris you leave on your lawn during winter will create a dead spot due to the weight of the object. You can also aerate your lawn and make sure people do not walk on the dry dormant grass, which might limit their resilient.
Cutting Your Grass before Winter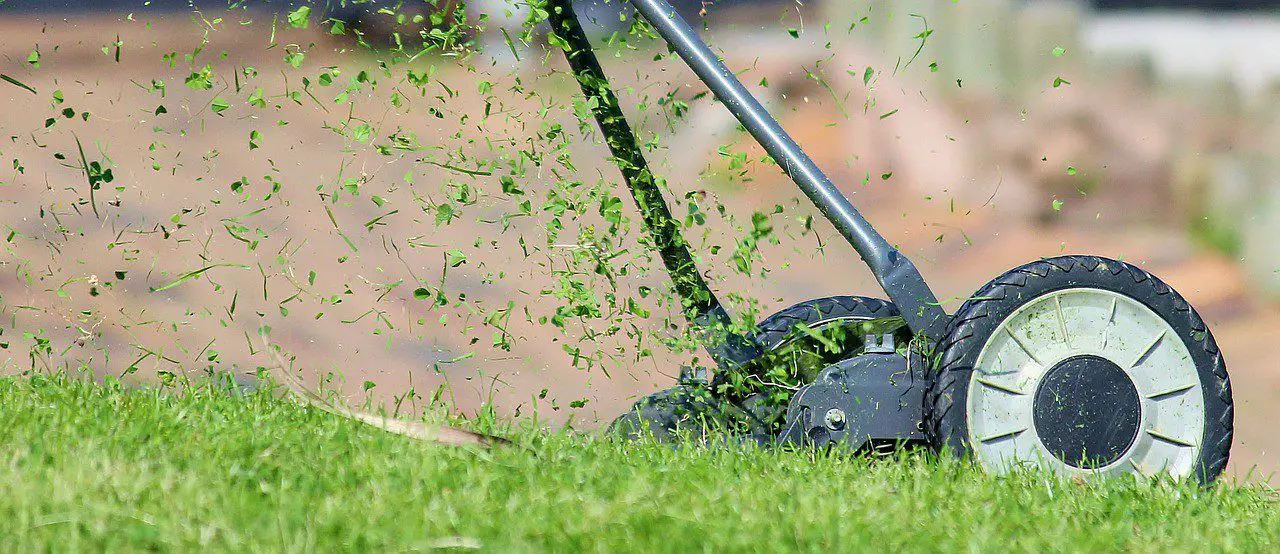 The best tool to use to mow your lawn just before winter is either a commercial weed trimmer or commercial weed eater and or a lawn mower. These important lawn maintenance tools are generally lightweight, easy to use, convenient, and produce far better results than any other option available. Experts contend that you should progressively lower the cutting base of your lawn mower each time you mow your lawn. Slowly cutting your grass shorter will allow the lawn to adapt well without the shock of being cut all off at once.
The proper cutting technique requires that you do not take off more than one-third of the grass blade during a single mowing. People refer to this as the one-third rule. For instance, if you need to take your grass down from 4 inches to 3 inches, you must do it progressively. In other words, it must take a couple of mowing's to achieve the proper height. A good commercial weed trimmer can help you achieve a great mow just before winter.
Also Read:
What Is The Proper Cutting Height?
There is no agreement as to the exact height you should cut your grass. Different grass species or varieties may require different conditions. However, most people would agree that the height of your grass after the last cutting should be averagely 2 inches. This length is ideal for most cool season turfs such as the famous Kentucky bluegrass. The lengths should be shorter (about 1 inch to 2 inches) for Bermuda and bent grass varieties.
Having 2-3 inches of greens allows your lawn to optimize its photosynthesis during the harsh winter months and therefore maintain resilience. This height also promotes root growth and boosts stress tolerance ahead of cold winter weather.
Effects of Cutting Grass Too High or too short
You don't want your grass any higher than 3 inches after the last cut before winter because such grass has the tendency to compress or mat' under snowfall. Such matted grass will invite diseases such as the terrible snow mold. At three inches, the grass will still be able to shade the soil from the hot summer sun just before the first freeze.
Cutting lower than 2 inches, on the other hand, forces the grass to use more nutrients to accelerate their growth and regain missing height. This will happen at the expense of underground growth, which would otherwise keep weeds at bay. Cutting your grass too short may cause it to go into hibernation much too early or may stress your lawn to the point where it starts to die off. You definitely do not want this to happen.
Conclusion
If you want your lawn to survive even the harshest winter months then you will ensure you prepare it well before the first freeze. A vital step before you start that commercial weed eater is to cut your grass to the correct height to allow your lawn to maintain its resilience once springtime comes. Remember to maintain the one-third rule at all times. All of these things along with regular watering and feeding will help to ensure that your lawn is looking fabulous all year round. Do you know some tips or tricks that will have your lawn looking like it should be in better homes and gardens? Drop a comment.