Yearly Yard Tasks You Shouldn't Forget About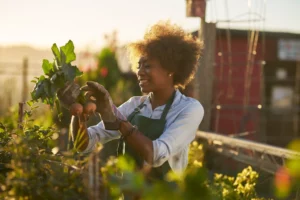 Maintaining a beautiful and healthy yard is an ongoing job for homeowners. While some tasks should be done monthly or even weekly, there are yearly yard tasks you shouldn't forget about. These annual tasks are essential to keep your yard looking its best, so read on to learn what they are!
Inspect Fences, Gates, and Pathways
Your fences, gates, and pathways are essential components of your yard. Over time, they can become worn, damaged, or even hazardous. To keep them in good condition, inspect these elements at least once a year. Look for signs of rust, decay, or damage, and make any necessary repairs. Regularly inspecting and maintaining these features will ensure they remain safe and functional, and it will also boost your property's curb appeal.
Deep-Clean Outdoor Furniture
Outdoor furniture is exposed to various weather elements throughout the year. As a result, it can become dirty, moldy, or faded. To preserve the appearance and longevity of your outdoor furniture, deep-clean it at least once a year. Remove any cushions or fabric components and wash them according to the manufacturer's instructions. Use a gentle cleanser and a soft brush to scrub hard surfaces, and then rinse thoroughly with a hose. This will help maintain your furniture's appearance and avoid potential damage from dirt or other buildup.
Prune and Manage Your Trees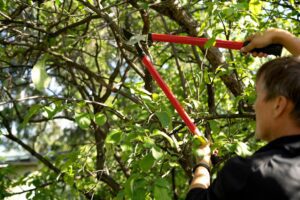 Healthy trees add beauty and value to your property. However, they can also pose a threat if you don't properly maintain them. Hire professional tree services for a yearly assessment of the condition of the trees on your property. These services can identify any trees that need removal or pruning. Proper tree maintenance can improve the overall health of your trees and reduce the likelihood of property damage or injury from falling limbs. Not sure about pruning? Here is an article that will help. Pruning basics
Clean those gutters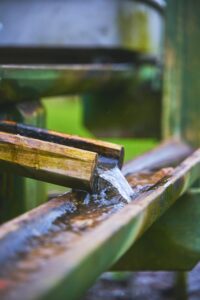 Cleaning gutters is a crucial maintenance task to ensure the proper functioning of your home's drainage system. Over time, gutters accumulate leaves, debris, and dirt, which can cause clogs and prevent rainwater from flowing freely. Regularly cleaning gutters, especially during the fall when leaves are abundant, helps prevent water damage to your home's foundation, roof, and walls. Using a sturdy ladder and protective gear, remove the debris from the gutters and downspouts, ensuring unobstructed water flow away from your home. With this simple yet essential chore, you can safeguard your property from potential water-related issues and maintain the structural integrity of your home.
Tool Maintenance
Tool maintenance is a vital aspect of any DIY enthusiast or professional tradesperson's routine, not to mention those of us who work in the yard regularly. Regularly caring for your tools ensures their longevity, optimal performance, and safety. Basic maintenance includes cleaning off dirt and debris after use, lubricating moving parts, and storing them properly in a dry and organized space. For cutting tools like saws and pruners, sharpening blades regularly is essential for precise and efficient cuts. Additionally, inspect tools for any signs of wear or damage, and replace worn-out parts promptly. By investing a little time in tool maintenance, you can save money on replacements and enhance the overall quality of your workmanship.
Pest Control
Pest control in the yard is vital for maintaining a healthy and thriving outdoor space. Pests like insects, rodents, and other critters can wreak havoc on plants, damage structures, and create unsanitary conditions. An integrated pest management (IPM) approach is recommended, which focuses on preventive measures, natural solutions, and targeted treatments. Regularly inspect your yard for signs of pest infestations, and implement strategies such as removing standing water, sealing cracks and gaps, and keeping the yard tidy to discourage pests. Use natural remedies like neem oil, diatomaceous earth, or companion planting to repel or deter pests without harmful chemicals. If necessary, apply targeted pesticide treatments in specific areas to control pest populations effectively while minimizing impact on beneficial insects and the environment. By proactively managing pests, you can enjoy a pest-free and enjoyable yard throughout the year.
Maintaining your yard requires attending to a variety of tasks throughout the year. However, some of the most important yearly yard tasks you shouldn't forget about include inspecting fences, gates, and pathways, deep-cleaning outdoor furniture, and pruning and managing trees. By investing time and effort into these annual tasks, you can ensure your yard remains a healthy, beautiful, and safe outdoor space for you and your family to enjoy all year round. Thank you for reading Yearly Yard Tasks You Shouldn't Forget About. Here are some other articles you may enjoy reading.