Tips for Getting Your Yard Ready for Summertime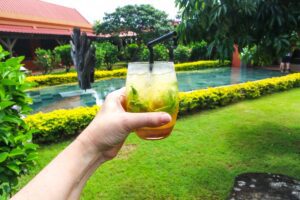 The winter months can be rough on your home's outdoor space. Dead plants, leaves, and other debris can make the space less inviting.
If you want to enjoy your home to the fullest during the warmer months, you must prepare. Use these tips for getting your yard ready for summertime.
Clean Up and Declutter
Start by removing any debris, fallen leaves, or dead plants from your yard. Trim back all of those overgrown shrubs and trees, and prune any damaged or diseased branches. Not only will pruning make things immediately look better, but your trees and shrubs will grow faster. Don't forget to clear out any clutter, such as old pots, garden tools, or unused furniture.
Prepare Your Lawn
Your home's lawn is the first thing people see from the curb. Short cold days can impede growth, and dead organic matter can make the space look dull and brown. Taking the time to do some lawn care will ensure you're ready for the summer months.
You'll need to know your yard's grass species and soil type for the best results. You may want to buy a soil test kit. It will tell you exactly what your soil is lacking in terms of nutrients, so you can adjust as needed. Pull weeds and lay down seeds in bare areas. Fertilize in the spring to maximize growth. Water as needed and avoid mowing at too low a setting, especially when it's hot out.
Outdoor Living Spaces
Clean and inspect your outdoor furniture, cushions, and umbrellas. Consider adding shade structures, such as pergolas or umbrellas, to create comfortable outdoor seating areas. Clean and maintain your grill, outdoor kitchen, or other cooking equipment. Enhance the ambiance by adding lighting, such as string lights or solar-powered path lights.
Rearrange furniture and seating
Try moving furniture and seating around in different places in your yard or outdoor space. Put seating in places that you haven't before so that you have a different view of everything when you are sitting down. Take advantage of those unused spaces.
Add Seating
It's hard to enjoy your outdoor space if you don't have anywhere to sit. Some nice seating will help you appreciate all the work you've done in your yard throughout the year. However, you'll need to be careful about the location if you want to be comfortable throughout the day.
Using mulch, gravel, or stones to level the area will make it more comfortable. You should also choose a shady spot to avoid exposure to the sun and rain. Investing in practical ways to make your outdoor space more inviting will allow you to take full advantage of your yard in the summertime.
Decorate Accordingly
Once you've achieved maximum comfort, you may want to improve the aesthetics of the space. By decorating for the season, you'll make your yard more attractive to visitors. Focusing on a summer theme will give you unique ideas to set the space apart.
Lighter colors and earthy tones are great for improving the mood in any location. You can set up potted plants or put down a garden nearby to add some color to the area. Bird houses, feeders, and baths will help attract more diverse species to your yard.
Container Gardens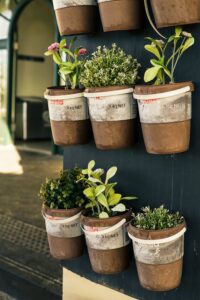 Utilize container gardens to add color and greenery to your yard, especially in small spaces or areas with limited soil access. Choose a variety of plants suitable for containers, such as flowers, herbs, or even small vegetables. Ensure that containers have proper drainage and provide regular watering and fertilization.
Water Features
Incorporate water features, such as a fountain or even a small pond, if you have the space, to add tranquility and attract wildlife to your yard. Adding a bird bath or two will also help with that.  Make sure to regularly clean and maintain water features to prevent algae growth or mosquito breeding.
Open Spaces and Fresh Air are Key
The summer months can bring some of the best weather of the year. However, you should also be ready for excessive sun and heat.
Getting your yard ready for summertime will enable you to make the most of your yard. Remember to create shaded open spaces so occupants can get as much fresh air as possible while staying cool. Thank you for reading Tips for Getting Your Yard Ready for Summertime. Here are some other articles you may enjoy reading.