Organic Gardening: Securing Nature's Bounty with Safe & Natural Methods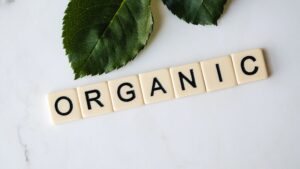 Organic gardening is a philosophy and approach to gardening that emphasizes harmony & sustainability with nature. It always calls for the avoidance of synthetic chemicals and genetically modified organisms (GMOs). It is a way of growing plants and food in a manner that not only respects the environment, but supports biodiversity. As well as promoting the health and well-being of both humans and the ecosystem. Organic gardening is more than just a hobby; it's a profound connection with the earth and a sustainable way to grow wholesome, pesticide-free produce. Embracing organic gardening allows you to nourish the soil, support biodiversity, and contribute to a healthier environment. Whether you have a spacious backyard or a small urban balcony, anyone can embark on this fulfilling journey. In this article, we will explore all of the principles of organic gardening. We will provide a step-by-step guide to help you on your journey to cultivating a thriving organic garden.
Understanding Organic Gardening
At its core, organic gardening focuses on working with nature rather than working against it. The guiding principles of organic gardening include:
Chemical-Free Practices: Organic gardeners avoid using synthetic fertilizers, pesticides, and herbicides. Instead, they rely on natural solutions, such as compost, organic matter, and beneficial insects, to maintain the health of plants and deter pests.

Biodiversity: Organic gardens aim to create a diverse ecosystem, incorporating a variety of plant species, companion planting, and attracting beneficial insects and pollinators. Biodiversity strengthens the garden's resilience and reduces the risk of pests and diseases.

Soil Health: Organic gardeners prioritize soil health as the foundation of a successful garden. They enrich the soil with compost, well-rotted manure, and organic amendments, nurturing a thriving soil ecosystem of beneficial microorganisms.

Sustainable Practices: Sustainability is a key principle of organic gardening. It involves water conservation, recycling garden waste through composting, and minimizing the ecological impact of gardening activities.
Getting Started with Organic Gardening
Now that we understand the basic principles of organic gardening, let's explore how to get started with our own organic garden.
Step 1: Selecting the Right Location
The foundation of a successful organic garden starts with the right location. Choose a spot that receives ample sunlight (at least 6-8 hours per day), as most vegetables and herbs thrive in full sun. Ensure the area has access to water for easy irrigation and is well-drained to prevent waterlogged soil.
Step 2: Soil Preparation
Healthy soil is the lifeblood of organic gardening. Begin by testing your soil's pH and nutrient levels with a soil test kit. This is going to tell you everything that you need to know about your soil in regards to its current nutrient levels as well as pH. Once you know your specific levels, you will know exactly how much you will need to adjust it. Most plants prefer a slightly acidic to neutral pH (around 6.0-7.0). Amend the soil with organic matter like compost, aged manure, and shredded leaves to improve its structure and fertility. Avoid synthetic fertilizers, as they disrupt the balance of natural nutrients in the soil.
Step 3: Choosing Organic Seeds and Plants
Opt for organic seeds and organic starter plants. Organic seeds are grown without synthetic chemicals or GMOs, ensuring a chemical-free start for your garden. Local farmers' markets or reputable online seed suppliers offer a diverse selection of organic varieties suited to your region.
Step 4: Design Your Garden Layout
Plan your garden layout to optimize space and sunlight. Consider companion planting, where certain plants benefit from being grown together. Remember to give your plants adequate space between each other. Group plants with similar water and sunlight requirements to make irrigation more efficient.
 Step 5: Practice Crop Rotation
Crop rotation is a vital organic gardening technique to prevent soil depletion and pest buildup. Rotate crops within different plant families to avoid nutrient imbalances and reduce the risk of pests and diseases affecting the same plants year after year.
Step 6: Watering and Mulching
Water your garden deeply and consistently. Use mulch to retain soil moisture, suppress weeds, and prevent water evaporation. Try to do your watering early in the morning. Consider installing a drip irrigation system to target water directly to plant roots, minimizing water wastage.
Step 7: Natural Pest and Disease Control
In an organic garden, embrace natural methods for pest and disease control. Introduce beneficial insects like ladybugs and lacewings to prey on harmful pests. Practice natural pest control by introducing beneficial insects, using physical barriers, and employing organic solutions like neem oil and garlic spray. We have a more in depth article about natural pest and disease control called Natural Pest solutions.
Step 8: Composting and Soil Enrichment
Establish a compost bin to recycle kitchen scraps and garden waste into nutrient-rich compost. Compost adds valuable organic matter to the soil.
Step 9: Encourage Pollinators
Attract pollinators like bees, butterflies, and hummingbirds by planting nectar-rich flowers. Pollinators play a crucial role in fruit and vegetable production, ensuring a fruitful harvest. For more detailed information you can read this article called How to Attract Pollinators to Your Garden: Bees, Butterflies, and Hummingbirds.
Step 9: Harvest and Enjoy
As your organic garden flourishes, enjoy the joy of harvesting your bountiful produce. Harvest fruits and vegetables when they are ripe and at their peak flavor. Preserve excess produce through canning, freezing, or drying.
Conclusion
Organic gardening is a rewarding and sustainable way to connect with nature and cultivate a thriving garden. By embracing chemical-free practices, nurturing soil health, and promoting biodiversity, you can create an ecosystem that not only yields healthy and flavorful produce but also contributes positively to the environment. As you embark on your organic gardening journey, remember that patience, observation, and respect for the natural world are the keys to a flourishing organic garden. Happy gardening!
Thank you for reading Organic Gardening: Securing Nature's Bounty with Safe & Natural Methods. Here are some other articles you may enjoy reading.